Spread the word and bring classical Christian education to more communities in our nation and around the world.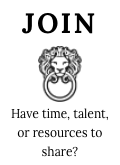 Your donation to the ACCS helps schools transform cultures by transforming the lives of the next generation. We are a non-profit organization, supported by others who believe in providing classical education to as many students as possible.
Checks are gladly accepted! Please send your check to: PO Box 9741, Moscow, ID 83843
Note: Your donation is tax-deductible. Please keep emails for your records. Contact us at info@accsedu.org if you have any questions.