Headmaster/Teacher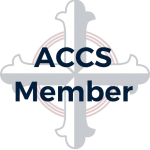 Website Baldwin Christian School
896 Hwy. 63,
Baldwin,
Wisconsin
54002
Position Description
Baldwin Christian School is seeking a part-time Headmaster/part-time teacher to begin in the fall of 2019. Baldwin Christian School is a 3K – 12th grade full time school. It was founded over a century ago and has been a Classical school for over a decade. We are located in the quaint Midwestern town of Baldwin, but are within reasonable driving distance (under an hour) of larger cities like Eau Claire, St. Paul, and Minneapolis. We have had steady growth the past few years and currently have over 70 students. We hope to find a candidate that will help the school to continue to grow and flourish.
Interested candidates should have the following qualifications:
Be a committed Christian with an understanding of Christian Theology and a Christian Worldview, especially as it relates to education and the family.
A minimum of a Bachelor's Degree.
A background in the Humanities and an ability to teach in the Humanities.
At least three years teaching experience, ideally at a Christian school.
Additionally, an ideal candidate will have a background in Latin, a degree from or experience teaching in a Classical school, and some administrative experience.
Headmaster Job Description
The Headmaster will oversee daily operations at Baldwin Christian School. He or she will provide training for teachers, lead in-services, and evaluate the staff; facilitate communication between teachers and families, communicate on behalf of the school, and maintain the school website; assess curricula, scope and sequence, and student achievement, and oversee discipline and the use of common spaces.  The Headmaster will perform additional administrative tasks, such as, but not limited to, the creation and filing of school forms and report cards as well as the setting of the year calendar and class schedule. Additionally, the Headmaster will meet monthly with the Board to update them on student progress and behavior, make recommendations regarding the implementation of new policies or the revision of standing ones, and recommend the hiring of new staff, the admission of new students, and the purchase of new curriculum.
Teacher Job Description
The teacher will teach one section of High School Omnibus and a section of Latin for upper middle school.
Interested candidates should submit a CV and Cover Letter to Carolyn Martinson at cbmartinson@gmail.com.