Rhetoric teacher and Senior Thesis Coordinator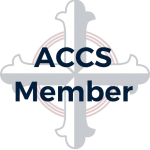 Website Cahaya Bangsa Classical School
Building the nation through Christ-centered education
Jl. Bujangga Manik Kav 1 Kota Baru Parahyangan, Padalarang Jawa Barat, Indonesia,
Kota Baru Parahyangan, Padalarang,
Position Description
Cahaya Bangsa Classical School, in West Java, Indonesia is seeking a rhetoric/language arts teacher for our Humanities department (grades 10-12) for the 2020-21 school year. This position is reserved for the mission minded, cross cultural ambassador who exhibits a passion for engaging and motivating students in the art of writing and speaking. You will be guiding Indonesian and English speaking students to use the gift and power of language to think through and express a distinctly Biblical worldview as they prepare for, and defend their Senior Thesis. Strength in language arts, English composition and logic will prove to be effective assets for this teaching position.
Requirements:
Minimum education – Bachelor Degree, preferably in English, Classical Studies, Communication, Philosophy, Theology, or other similar degrees.
Age: 25 – 55 years
Passport valid for a minimum of two years
Classical, Christian teaching experience preferred or strong familiarity with this approach to education (i.e. alumni of classical, Christian or Liberal Arts schools)
Continuous learner, one who can take initiative, and creatively solve problems.
Address inquiries to:
Ron Weinbaum Expat recruitment, USA
ronald@cahayabangsa.org