3rd and 4th Grade Grammar School Teachers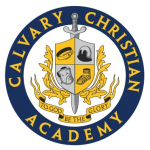 Website Calvary Christian Academy
RecaptureEducation.org
1175 Hillsdale Ave,
San Jose,
California
95118
Position Description
3rd and 4th Grade Grammar School Teachers
At Calvary Christian Academy, our teachers have three key passions: a passion for Christ, a passion for children, and a passion for education. We are looking for teachers that are ready to do God's will and go where He is calling them, even the front lines, California!  We are looking for a 3rd grade and 4th grade teacher for this fall. We have many benefits:
Competitive salaries
On campus housing
Supportive working environment
Opportunities for growth
We'd love to talk to you to see if CCA is the right fit for you.  Visit our website at RecaptureEducation.org or email [email protected] for more info.