FT 7-9th grade Math and Science Teacher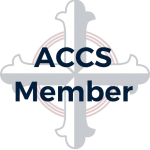 Website Caritas Christian Classical Academy
Position Description
Caritas Christian Classical Academy will be serving students from K-9 in the 2023-2024 school year (with plans to add a grade each year until we reach K-12).
At Caritas we offer a balanced, rigorous, and Christ-centered classical education. We are seeking an Upper School Math and Science teacher for the 2023-2024 school year. All employees must agree to and support the school's Statement of Faith and have a strong commitment to and passion for Christian education and the Classical model of education. Candidates should be faithful members of a Bible believing and teaching church in the Protestant tradition.
We seek the following qualifications for our Upper School teachers:
A strong Christian testimony
A love of children
A love for reading and learning more about what they teach (and about things outside of what they teach)
A personal love of learning and a humble and teachable spirit (willing to learn to teach using classical methodologies)
Applicants must hold a Bachelor's degree (with a preference given to candidates who have a degree in a relevant field of study to what they will be teaching).
Applicants must have a gift for teaching.Applicants must be comfortable affirming that Jesus is Lord not only of Bible classes but over all areas of learning, including math and science. We want our students to see truth, goodness, and beauty in the things God has made and be led to awe and wonder by numbers and nature.
This position is Full-Time. A major benefit we offer to our teachers is free tuition for all their school-aged children. If you are interested in learning more we encourage you to visit our website. You can email [email protected] with any questions you may have or to submit your resume.