Dean of Upper School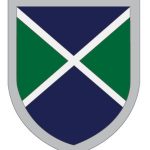 Website Cary Christian School
Position Description
The mission and goal of CCS is to provide students with "an excellent classical education founded upon a biblical worldview."   The Dean of the Upper School supports and pursues that calling by equipping teachers to skillfully disciple the minds, hearts, and hands of students, as well as managing the policies, regulations, and procedures to ensure that all students are supervised in a learning environment that meets the approved curricula and mission of CCS.
Job Summary:
Lead and manage the planning and implementation of all instruction within the Upper School (Grades 6-12).
Exercise training and management of teaching staff toward a continually developing understanding and implementation of classical pedagogy.
Oversee, develop, and implement a robust and richly classical and Christian curriculum that integrates vertically from grade to grade, horizontally from subject to subject, and biblically with a distinctly Christian worldview.
Position Requirements:
A Master's degree in Education, Administration or a related field
Substantial experience in middle and/or high school administration or teaching
Proven experience with curriculum selection and development
Strong organizational and communication skills that will help maintain a culture of loyalty toward God and one another.