Secondary Classroom Teacher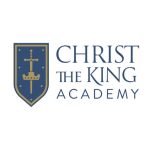 Website Christ the King Academy
2502 Seward Ave,
Centralia,
Washington
98531
Position Description
Christ the King Academy (Centralia, WA) is accepting applications for upper school teachers beginning in the fall of 2023. We are seeking teachers who trust in Christ alone for their salvation, are active members in their local church, have experience teaching children, and are knowledgeable of classical Christian education.
For further information regarding the position or to request an application, contact Andrew Hoy at [email protected] or (360)669-0052.
For more information about Christ the King Academy please visit: https://www.christtheking.academy/