Grammar School Teacher, Logic School Teacher, K-8 Art Teacher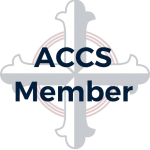 Website Coram Deo Academy
651 West Main Street,
Carmel,
Indiana
46032
Position Description
Coram Deo Academy, located in Carmel, Indiana, embraces the understanding of education as the cultivation of one's taste and affections (Plato and Augustine).   Therefore, we are seeking faculty members whose passion is to cultivate both minds and chests (C.S. Lewis).  Utilizing God's Word as the lens through which one may accurately view and understand the world, faculty members are expected to model, while also cultivating in students, a love for truth, goodness and beauty.  Training in the Seven Laws of Teaching, as well as in classroom practices and instructional methods is provided.  Our present openings include: three Grammar School positions (general classroom), one Logic School position (general classroom OR math and science), and a K-8 Art position. For questions, or to apply, please email bfetters@CoramDeo-in.com.