Administrative Assistant to the Headmaster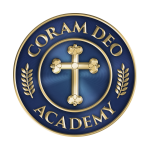 Website Coram Deo Academy
Dallas Campus
6930 Alpha Rd,
Dallas,
Texas
75240
Position Description
The Administrative Assistant to the Headmaster provides first class administrative and secretarial support to the headmaster by performing routine tasks, assist with the day-to-day operation of the campus, and complete special projects as assigned. The Assistant will also take the lead on organizing key campus-wide and Upper School events in conjunction with the Dallas Administrative team.
This position calls for confidentiality, flexibility, excellent interpersonal skills, project coordination experience, and the ability to work well with all levels of internal management and staff. The ideal candidate will avidly support classical-Christian education and seek to evaluate life through a Christian world and life view.
Average Hours/Week: 40 hours per week during the school year (through the end of May) and 20-25 hours per week through the middle of July.