Math & Science Teacher, Full-time (or PT Math or PT Science)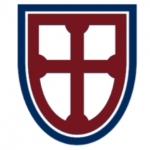 Website Dominion Christian School
Position Description
With approximately 290 students enrolled, Dominion is a classical Christian school with campuses in Oakton, Potomac Falls (Eastern Loudoun), and Reston, Virginia. For the 2022-2023 school year, we are seeking well-qualified and excellent candidates for the following position:
Math & Science Teacher, Full-time (or part-time math or part-time science)
For the 2022-2023 school year, this position will likely include 2 sections of physical science and 2 sections of Algebra 1. In future years, 1 section of physical science will be replaced by 1 section of biology.
Teaching experience and advanced degrees are always preferred, but they may not be required for the candidate who demonstrates good instincts, a gift for teaching, command of the subject, a love for children/teens, pursuit of lifelong learning, and an eagerness to contribute to a vibrant, Christ-centered, scholarly community. After learning more about Dominion at www.dominionschool.com, well-aligned candidates may submit resumes or CVs, along with a cover letter that includes a statement about their Christian faith, to [email protected]