Upper School Latin Teacher for the 2022-2023 School Year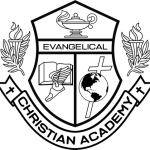 Website Evangelical Christian Academy
4052 Nonchalant Circle South,
Colorado Springs,
Colorado
80917
Position Description
Situated in beautiful Colorado Springs, Colorado, Evangelical Christian Academy is a 50-year-old, ACCS accredited, Classical Christian PreK-12 School. Our team of faculty and staff professionals are passionate about helping students find their identity in Christ and inspiring students to become lifelong learners through their studies in a classical education and involvement in a Christ-centered community.
We are seeking candidates to teach Latin classes in the Logic and Rhetoric Schools (6th-11th grades) ranging from beginning Latin through Latin 3. Qualified candidates will possess a four-year degree in a related field and be active members of a Christian church. Classroom experience is preferred, but we will consider candidates who are well-qualified in other respects. A commitment to Christ, a passion for teaching, a humility in learning, and a love for students are foundational to our culture. Candidates will have competence in Latin language instruction and be able to integrate knowledge, skills, and methods across disciplines as part of a holistic classical and Christian education.
Secondary teachers will educate, equip, and empower students while partnering with parents and benefiting from a supportive team of educators. Biblically integrated and classical teaching experience in our vacant subject(s) is highly desirable. Please submit a resume and cover letter to Secondary Principal, Kerry Singleton at [email protected]  Evangelical Christian Academy application found at: http://www.ecaeagles.org/about/employment-opportunities/