Head of School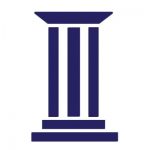 Website Faith Christian Academy
Position Description
Faith Christian Academy (FCA) is a preschool-12th grade school in Kansas City whose mission is to provide a Christian, classical, collaborative education for the glory of God. Founded in 2003, FCA now has over 400 students with 47 faculty members, both full and part-time.  FCA has the distinction of being the first collaborative model Christian, classical school in the nation to be accredited by the Association of Classical Christian Schools (ACCS)
It is FCA's intention to nurture students to love God with all their heart, soul, mind, and strength; and to equip them to think, write, and speak eloquently to live a life of virtue.  The unique blend of classroom instruction on Monday, Wednesday, and Friday, and parent-directed learning on Tuesday and Thursday encourages partnership between parents and teachers.
HEAD OF SCHOOL
FCA is now seeking a Head of School (HOS).  The HOS serves as the school's chief administrator and bears the responsibility for the spiritual, academic, executive, and operational development of the school.  Using scriptural principles, policies and procedures found in the personnel and family policy handbooks, and in collaboration with the administrative team, the HOS directs the school's day-to-day activities.  The HOS reports to and is under the supervision of the Board of Directors.
FCA is a ministry of Faith Community Church (FCC) and is overseen by a board of church elders, therefore the HOS must be a member of FCC and must affirm the FCC Confession of Faith and the FCA Statement of Faith. Please see www.fcckc.com for further doctrinal explanation.  Any doctrinal disagreement must be submitted to the Board of Directors for consideration.
Full details of the position will be made available upon request.
Interested applicants should submit a resume or CV to the Chairman of the Board, Brent Evers, at [email protected]