Head of Schools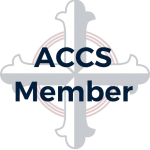 Website Gloria Deo Academy
Gloria Deo Academy is a classical, Christian, collaborative (university-style schedule) school located in the Texas Hill Country north of San Antonio.
1100 Bulverde Road,
Bulverde,
Texas
78163
Position Description
Gloria Deo Academy is a classical, Christian, collaborative (university-style schedule) school located in the Texas Hill Country north of San Antonio.  We are a family-friendly community where parents, teachers, and administration are committed to working together for the education and training of young scholars.  Our mission is to engage the whole student – heart, mind, and strength – to be nurtured and educated for the glory of God, in order to prepare and equip thoughtful and passionate servant leaders.
Gloria Deo Academy's university-style schedule provides core academic classes two days a week (either Tuesday/Thursday or Monday/Wednesday) and offers elective classes on Fridays. Upper school students are required to attend Friday classes to complete diploma requirements.  During the remainder of the school week, students benefit from one-on-one academic reinforcement at home.
We are seeking a Head of School who will implement the mission and vision of the school and be primarily responsible for the operations of the school.  The Head of School will provide spiritual, academic, and administrative leadership for the staff, students, and families of Gloria Deo Academy. He or she will report directly to the Board of Directors.  The Head of School will join an experienced and passionate staff of educators in fostering a love for Jesus and a love for learning.
Qualifications:
Bachelor's degree
Agreement with and support of the school's Statement of Faith
Three years' minimum experience in upper-level educational administration
Genuine enjoyment of children
Understanding of the classical Christian philosophy and its implementation through curriculum choices
Strong commitment to Christian education and the school's mission
Exceptional communication skills, including written, verbal, and presentation skills
Ability to create a team environment and mentor other leaders in a supportive work environment
Insight into the culture challenges classical Christian students will encounter
Ability to extend beyond philosophy and implement practical solutions
A professional demeanor with strong interpersonal and management skills, coupled with Biblical humility
Additional desirable qualifications:
Experience with the university-style model of education
Master's degree or Ph.D.
Responsibilities:
The Head of School is responsible for managing all day-to-day activities of the school.  All teachers and staff report to the Head of School. The Head of School is responsible for all administrative, academic, and student programs necessary to achieve a complete classical Christian education experience.  The Head of School's executive responsibilities are listed below along with some of the primary responsibilities for each area. The Head of School may be assisted in these areas by the Board, committees, staff, or volunteers.
Admissions – maintain positive public relations; promote the school within the community; direct the admissions process; make admissions decisions; revise admissions materials as needed; and track applications.
Communication – serve as the school's primary spokesperson; maintain positive relationships with parents, faculty, staff, donors, students, and school board; show involvement and care regarding the daily lives and activities of students; facilitate Biblical conflict resolution; guide and supervise parent volunteer groups; cooperatively act as liaison with the host church; operate as liaison to contractors performing work for the school.
Academics – develop and implement curriculum; create certification and accreditation plans; comply with accreditation requirements; remain abreast of educational trends; and establish and implement goals that result in every student achieving his or her fullest academic and personal potential.
Staffing – lead the faculty in educational growth and spiritual maturity; conduct teacher training; establish and enforce accountability standards for faculty and staff; recruit and retain qualified teaching and administrative personnel; maximize the efforts of teachers and administration to create an environment conducive to accomplishing the mission of the school; lead staff meetings; and respond quickly and beneficially to staff questions.
Operations – establish procedures to ensure operational efficiency; ensure compliance with governing agencies; maintain and update a school safety plan; and manage the operation of all school programs, human resources, and facilities.
Finance – create annual budget; review financial results and status with the Board; operate the school within the limitations of the approved budget; and plan, promote, and implement fundraising events.
Governance – participate in Board meetings; prepare reports for the Board to accurately monitor the school's adherence to the stated mission; keep the Board informed of school status and critical needs; collaboratively establish and meet performance goals with the Board; and make recommendations to the Board.
Interested candidates should submit a resume with a cover letter to apply@gloriadeoacademy.net.
If you have any questions, please email hossearch@gloriadeoacademy.net.