Science Teacher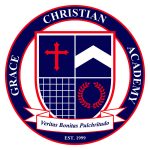 Website Grace Christian Academy
36 Smith Street,
Merrick,
New York
11566
Position Description
Teachers at GCA are required to be members-in-good-standing in a Bible-believing church, have a clear testimony of salvation, have significant understanding of the subject matter they teach, and to be able to effectively communicate that subject matter to their students. Either degree, certification, or life experience in these fields is welcome.
GCA is seeking two candidates to share the teaching responsibilities in the math and science department. Available classes include Algebra 1, AP Calculus, Physics, Biology, and Forensics. Classes will be added in future years as we continue to develop this department.