Latin Teacher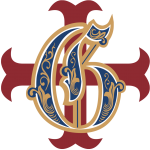 Website Grace Classical Christian Academy
Position Description
Grace Classical Christian Academy is seeking to hire a full-time Latin teacher for the 2020-2021 academic year. The ideal candidate will be very familiar with classical Christian education and the concept of paideia, experienced in teaching from Hans Ørberg's Lingua Latina, and capable of directing the school's Latin program and taking it to the next level. GCCA is a growing K-10 classical Christian school located in Granbury, Texas, and plans to add a grade each year. If able and willing, this individual might teach one or two upper-level humanities courses the first year.
The mission of GCCA is to provide students with an excellent classical education founded upon a biblical worldview which instills a love of learning, the ability for children to know how to think, not what to think, and in all things to honor and glorify Jesus Christ.
If you are interested in applying for this position, please visit the school's website to see the full job description (https://www.graceclassical.com/employment) and email your cover letter and resume to Preston Atwood, Head of School, at patwood@graceclassical.com.