Head of School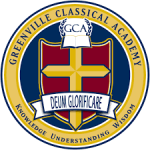 Website Greenville Classical Academy
Position Description
Greenville Classical Academy (GCA), in upstate South Carolina, is seeking our next Headmaster for the 2020 – 2021 school year.
Our purpose at GCA is to teach students to love what is lovely, to think and act biblically, and to pursue academic excellence in joyful submission to our wonderful Lord and Savior Jesus Christ.
Our desire is to produce graduates who joyfully and faithfully hold to a biblical worldview and who are academically prepared to live out their faith wherever they go next.
For more details about the school and its distinctives, please visit www.greenvilleclassical.com. To express interest in the position, please email a recent resume to board@greenvilleclassical.com.