Head of School/Principal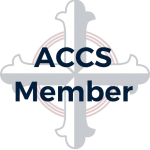 Website Lam Christian Academy
Enjoy a 4 day work week in a conservative but active community with a low cost of living and a tremendous work life balance while providing a premier Christian education.
Coeur d ' alene Idaho,
Coeur d alene,
Idaho
83815
Position Description
LAM Christian Academy
Head of School
2019-20
LAM Christian Academy in Coeur d' Alene, ID is seeking a new Head of School for the Fall 2019 academic year.   LAM, founded in 1996, is a non-profit and self-supporting Christian school serving Pre-K – 5thgrades and approximately 120 students. Our new Head of School will be appointed by, and is formally accountable to, the Board of Directors.  The position will oversee all aspects of school operations and will work closely with the Board on building plans for the future, growing enrollment, fundraising, fostering staff development, and expanding community outreach. This role combines education, administration, operations, strategy, communication, and executive leadership.  Most importantly, our successful candidate will share our passion for making disciples and scholars and have a vision for growing a more classical style of Christian education.  He or she must possess a heart for Christ, a mature, grounded faith, and a genuine love for students.  We are looking for a leader who will foster an environment of excellence tempered with both grace and love, and who has a desire to carry out the duties and responsibilities of the Head of School role to the glory of God.  Prior Head of School experience in a Christian (preferably classical Christian) school is an asset, as is an advanced degree.
Thanks to a dedicated staff, committed parents, and exceptional students, LAM has maintained a strong commitment to a rigorous academic curriculum.  LAM seeks to continue to grow toward an integrated classical Christian model, but currently operates on a self-developed curriculum, including: STEM (Science, Technology, Engineering, and Mathematics), Fine Arts (including drama, music, and art), Spanish or Latin for foreign language development, and Bible education.   Students excel in public speaking and participate in a wide range of performances throughout the school year.  We set our expectations higher than district and state standards, which have resulted in students with a deeper understanding of subjects and higher test scores. LAM students consistently advance to the district/regional/state levels in speech meets, spelling bees, and Lego League Robotic competitions. A before and after school program, summer camps, and Monday extra-curricular classes are also available.  Please send resume, statement of faith and any references to mbell@lamcda.org.
Qualifications:
Minimum Qualifications:
·     Supervisory leadership in a Christian school that included management of staff, workflow, budgeting, and parental interaction
·     Experience in articulating curricular objectives that integrate the Christian faith and traditions into the educational model
·     A Bachelor's degree, plus significant and relevant work experience
·     Personal relationship with Jesus Christ, active and vibrant prayer life, fellowship in a local church, a servant's heart that is humble, transparent, and accessible
Preferred Qualifications:
·     Experience as an administrator of a Classical Christian school, with a deeper understanding of the pedagogical skills in a Classical, Christian model
·     Master's or Doctorate degree from an accredited institution
Primary Responsibilities:
·     Lead the culture of the school to effectively and gracefully align with LAM's core values and a Christ-centered school culture
·     Lead the teaching faculty to academic excellence, an outstanding culture, and high job satisfaction while coordinating teacher training and development.
·     Foster, develop, lead, and inspire the spiritual and academic culture at LAM in regards to student life and morale
·     Actively support the Biblical role of parents in the education of their children while encouraging parent involvement to effectively support the vision, mission, and goals of the school
·     Engage with peer institutions and accrediting bodies to pursue continuous improvement and progress toward academic accreditation.  The Head of School will be a key member of the Accreditation Committee (to be formed)
·     Remain abreast of educational trends and evaluate technological tools for enhancing the academic offering of LAM
·     Recruit, hire, supervise, and terminate teachers and staff
·     Oversee daily operations of LAM and create, maintain, or implement necessary protocols including disciplinary, student, and family processes
·     Implement short and long-term strategic plans for growth and development
·     Develop and oversee all extracurricular and student programs to complement LAM's educational experience
·     Actively recruit new students and families
·     Actively attract teachers of the highest quality
·     Build on the foundation of excellence at LAM to continue its positive reputation in the Coeur d' Alene community
·      Adhere to the LAMArticles of Incorporation and Bylaws and LAMpolicies (Board Policy Manual, Student-Family Handbook, etc.)
·      Accurately maintain accounting records and internal controls to safeguard school financials and assets
·     Other duties and responsibilities as detailed upon interview and defined by the Board of Directors
Coeur d' Alene, ID, home to LAM Christian Academy, is a resort town on the shores of Lake Coeur d' Alene and nestled in the mountains of North Idaho.  Thirty miles east of Spokane, WA, Coeur d' Alene boasts four distinct seasons and is regarded as a playground for outdoor enthusiasts, offering world-class snow skiing, nationally-renowned golf, hunting, and fishing. Coeur d' Alene is an active but conservative community with an affordable cost of living and high quality of life, that allows for a greater balance between family and work.