Math & Science Teacher for 5th & 6th Grade 1/4 time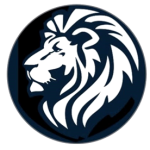 Website legacy-classical Legacy Classical Christian Academy
12501 Hwy 287,
Haslet,
Texas
76052
Position Description
Located in Northwest Fort Worth Texas
An accredited University-model school and ACCS member.
Bachelor's Degree Required; Experience teaching in a classroom setting with solid classroom management skills; Detail-oriented; Flexible; Organized; Strong written communication skills;
TTh from 8 am – 12 pm starting January 10.
Pay is commensurate with experience and education.