Behavior and Learning Coordinator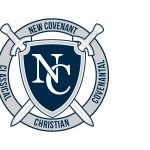 Website New Covenant School
Presenting Every Student Complete in Christ - Colossians 1:28
303 Simpson Rd,
Anderson,
South Carolina
29621
Position Description
General Responsibilities:  The Coordinator will…
Relate to students by loving them with the love of Christ, encouraging them to begin and/or develop a relationship with God through Christ, and challenging them to love God with all their hearts, minds, souls and strengths.
Be a role model of Christian love, faith, truthfulness, and virtue, both in the preschool and in personal life. Strive to always represent NCS and preschool in a favorable and professional manner.
Recognize parents as bearing primary responsibility before God for their children's education and assist them in that task.
Know and strive to implement the mission of New Covenant School.
Demonstrate qualities of enthusiasm, courtesy, flexibility, integrity, gratitude, kindness, patience, self-control (including emotional stability), and perseverance.
Be punctual, hardworking and use time wisely.
Maintain a personal appearance appropriate for a professional Christian institution, exhibiting cleanliness and modesty.
Professional Responsibilities:  The Coordinator will…
Report to the Head of School.
Effectively and regularly communicate to the Head of School and/or the Administrative Assistant student progress or struggles, along with classroom activities.
Participate in scheduled faculty meetings (including staff prayer, in-services, retreats, and committees) and parent/teacher meetings.
Complete at least one professional development project each school year.
Behavior and Learning Responsibilities:  The Coordinator will…
Complete observations of students upon teacher request.
Write, track, and maintain all 504's.
Complete observations of students with active 504's to ensure accommodations are beneficial, useful, and effective as well as implemented by the teacher.
Monitor and observe new students who have been identified by a teacher or parent as having a concern with learning.  Will work closely with families to determine the course of action.
Maintain contact with teachers, parents, and appropriate administrators of current students that are being followed.
Schedule and conduct 504 meetings as well as meetings with parents and teachers to discuss the best course of action for students with concerns.
Assist parents in identifying and locating resources that will benefit their child in the classroom.
Maintain consistent contact with teachers to ensure accommodations are appropriate, beneficial, and effective.
Maintain contact with teachers to discuss how to implement specific strategies for students.
Maintain accurate and current records, including medicial, for students identified with a concern, diagnosis, or 504 in place.
Coordinate with the local school district complete a full evaluation if needed.
Coordinate, monitor, and oversee any therapy (speech, occupational, physical) a child receives while at school.