Part-Time Pre-K Teacher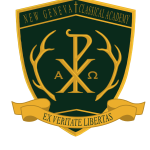 Website New Geneva Classical Academy
Part-Time Pre-K Teacher
2770 Sherwood Ln Juneau, AK 99801,
Juneau,
Alaska
99801
Position Description
Position: Part-time Preschool Teacher
Hours: 20-25 per week
Pay Period: Every two weeks
Pay: $18-$20 per hour based on experience
Report to: NGCA Headmaster
Housing provided for $500 a month
General Description
The Part-Time Preschool teacher will be responsible for the education and care of our preschool students. This will include periods of teaching, facilitating snacks, play, singing, and other
correlated duties. Because we are not only concerned with the early academics of our preschoolers, but also with their overall development, the preschool teacher must also display mature, patient, and kind behavior. Because we work with children, applicants must also be
willing to undergo a background check before being offered the position.
Key responsibilities
1. Teach basic skills such as shapes, the alphabet, number, colors, cleanliness, and courtesy.
2. Teach age-appropriate rules and behavior.
3. Evaluate the student's academic and behavioral progress.
4. Instruct students individually and in groups, adapting teaching methods to meet students' varying needs and interests.
5. Integrate and model Biblical principles throughout all applicable aspects of teaching throughout the day.
6. Read books aloud to individual students or a group of students.
7. Teach students through interactive play, direct instruction, and manipulatives. Plan and conduct activities for a balanced program of instruction, demonstration, and work time that provides students with opportunities to observe, question, and investigate.
8. Confer with parents or guardians, or other school staff to discuss observed behavioral and/or academic difficulties.
9. Organize, plan, and implement school provided curriculum.
10. Lead children in learning activities such as song, chants, games, and crafts.
11. Maintain classroom cleanliness.
12. Willingness to talk to the headmaster, other teachers, or parents about noticed health or behavioral concerns.
13. Assisting younger students in getting dressed, going potty, and eating.
14. Prepare facility and classroom as needed for games and activities.
15. Administer assignments and evaluations as provided by the school.
16. Perform administrative duties and other activities in support of the broader teaching goal andculture of NGCA.
17. Attend teacher training courses provided by NGCA.
18. Follow NGCA regulations and policy as well as model and lead in the NGCA culture.
19. Model Christian behavior in the classroom and when interacting with the general public as outlined in our "Teacher-School Covenant".
20. Willingness to work full-time occasionally if available.
21. Open and/or close the school premise as needed