Upper Grade Humanities Remote Teacher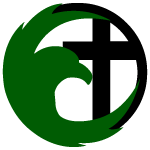 Website New Life Christian School
911 E Division Ave,
Ephrata,
Washington
98823
Position Description
New Life Christian School 7th-9th grade remote humanities teacher
NLCS is looking for a remote teacher for our great works course which would be cycle one of the ancients. We have already developed a book list and ordered the curriculum. The teacher would have freedom to teach the material in whatever manner they think is best. The block of time this class is scheduled for is 9:20-10:20 am Pacific Time. There are approximately 12 students enrolled in this class at this time.
If you are interested in this position, please contact us at [email protected]