Hiring 2nd-9th Grade Teacher for English, Literature, Bible & History – Boise, ID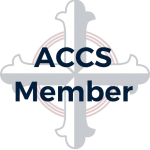 Website Petra Christian Academy
3080 Wildwood St.,
Boise,
Idaho
83713
Position Description
Petra Christian Academy (Boise, ID), has one full time or two part-time positions open for the 2020-2021 school year. We are a small Classical Christian School that is looking to hire teachers for our Boise, Idaho campus. Here are the teaching requirements:
Lives in Idaho and commutes to the Boise Idaho campus
Experienced in teaching English, Literature, Bible, and History
Grades 2nd-9th, combined classes
View sample schedule https://www.dropbox.com/s/8bbo15qpqx3nfdl/School%20Schedule.png?dl=0
Our instructors should exhibit the following characteristics: a life of service to God, a love of studying the Bible, a commitment to continued learning, an active church life, and a love of working with young students. Please visit https://petrachristian.org/hiring-teachers/ to submit your resume and request an application.
Job Types: Full-time, Part-time
Pay: $2,400.00 – $2,640.00 per month/Full Time