STEM Teacher/Coordinator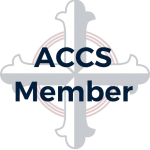 Website Providence Classical School
Position Description
Providence Classical School (PCS) in Huntsville, AL has been serving families by partnering with parents in the education of their children for twenty-five years. PCS is currently seeking a full-time STEM teacher and coordinator to strengthen our current K-12 course of study, to develop new opportunities for student learning, and to assist in teaching various courses within our secondary program.
The purpose and vision for the STEM Teacher will be to serve the PCS community by building and maintaining a school-wide STEM program from Kindergarten through 12th grade.  The successful candidate will be a faithful believer committed to seeing the Lordship of Jesus declared in all areas of life. He or she will demonstrate a love for the STEM field, a desire to teach STEM to our students, a glad willingness to help and support PCS's teachers and administrators in the implementation of STEM, and an ability to organize our STEM program for success both now and in the future.
It is our hope that PCS students will graduate with a deeper understanding of and love for STEM, a confidence and an ability to be leaders in the STEM fields, and a greater affection for God's creation and His created order.
Interested candidates should submit their CV (or Resume) and Cover Letter to [email protected]