Logic and Rhetoric School Principal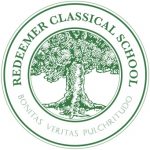 Website Redeemer Classical School
PO 737,
Harrisonburg,
Virginia
22803
Position Description
The Logic and Rhetoric School Principal is charged with the responsibility for the oversight of all activities involving students and faculty in 7th-12th grade, ensuring that this division of the school operates in a manner that is consistent with the school's overall mission. As a member of the school's Leadership Team, the Logic and Rhetoric School Principal will also work with other administrators to help achieve the school's mission, vision, and strategic plan school-wide.
Candidates must have an entrepreneurial spirit and a desire to lead the development and growth of our newly established Rhetoric School.
Interested parties should send their resume or CV to Head of School, Ron Hoch ([email protected])