Logic School Language Arts Instructor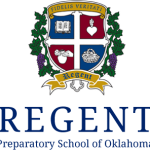 Website Regent Preparatory School of Oklahoma
8621 S. Memorial Dr,
Tulsa,
Oklahoma
74133
Position Description
Regent Preparatory School of Oklahoma, an ACCS accredited school located in Tulsa, is in its 19th year and currently has 535 students enrolled, Pre-K through 12th grade. For the 2019-2020 academic year, we are seeking a Logic school Language Arts Instructor (grades 7 and 8).  Ideal candidates will have some familiarity with Christian and classical education in addition to subject mastery and teaching experience. If interested, please review our website (www.rpsok.org) and submit a resume with cover letter to Dr. Brian Polk, bpolk@rpsok.org.