Latin Teacher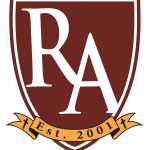 Website Regents Academy of Nacogdoches
Distinctively Classical, Decidedly Christian
200 NE Stallings Dr,
Nacogdoches,
Texas
75961
Position Description
Regents Academy of Nacogdoches, an ACCS-accredited classical Christian school, is seeking a full-time Latin teacher for the 2020-21 school year. The qualified applicant for this position will be a committed Christian, a gifted teacher, a loving mentor, and a lifelong learner. Previous experience teaching in a classical Christian school preferred. For more information about our school, please visit www.regentsacademy.com. To begin the application process, please contact Headmaster David Bryant at davidbryant@regentsacademy.com.