Music Teacher (Grammar School)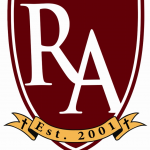 Website Regents Academy
Position Description
Regents Academy is seeking to hire a part-time music teacher for the 2020-2021 academic year. The ideal candidate will be familiar with the classical Christian model of education and demonstrate strong choral training/directing abilities. This position could be full-time if this individual were also willing to serve as a teacher's aide for PK-3rd grade.
The primary responsibilities of a Music teacher at Regents are to love students, love learning, and serve parents. When faithfully carried out, the teacher equips students with the tools of learning and cultivates humility and gratitude toward God. This individual should exemplify a lifestyle that brings honor and glory to God through Jesus Christ and demonstrate a commitment to the mission statement of Regents Academy.
Interested candidates should peruse the school's website (https://www.regentsacademy.com) and email  their cover letter and resume to Dr. Preston Atwood, Headmaster, at prestonatwood@regentsacademy.com.