Logic & Rhetoric School Teachers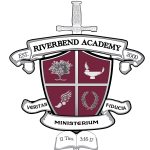 Website Riverbend Academy
2080 W. Granada Blvd.,
Ormond Beach,
Florida
32174
Position Description
Riverbend Academy is seeking Christ-loving teachers for the fall 2022 school year. We are seeking 7th-12th grade teachers in a variety of subjects, specifically foreign languages, literature, logic, and history.
Interested candidates can send a cover letter and resume to Dorman Parsons, Associate Head Master.