Classroom Teacher, 1st Grade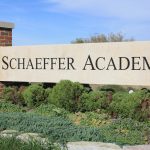 Website Schaeffer Academy
2700 Schaeffer Ln NE,
Rochester,
Minnesota
55906
Position Description
Classroom Teacher for grade 1
Schaeffer Academy is a private Christian classical K-12 school in Rochester, MN, and a founding school within the Association of Classical Christian School. We are seeking a full-time 1st grade classroom teacher to begin fall 2020. Ideal candidate has BA/BS in Elementary Education, with expertise and experience in classroom instruction in the primary grades in a classical and Christian school. The coursework in the primary school years lays the foundation of grammatical knowledge in all subjects in the lower school, and prepares students to receive a Christ-centered and classical education that emphasizes academic excellence in the liberal arts. Interested candidates should review Schaeffer Academy's website at SchaefferAcademy.org and if you are in agreement with the school's Statement of Faith and Vision, please send resume and cover letter to Associate Headmaster, Dr. Katherine Schultz at employment@SchaefferAcademy.org.