Science Teacher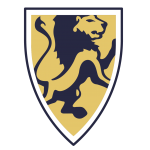 Website Schaeffer Academy
Veritas Vos Liberabit
2700 Schaeffer Ln NE,
Rochester,
Minnesota
55906
Position Description
Schaeffer Academy is a private Christian classical K-12 school in Rochester, MN, and a founding school within the ACCS. We are seeking a science teacher for 7th Grade Life Science, 8th Grade Physical Science, and 9th Grade Biology (with lab). Ideal candidate has BA/BS, or higher, in Science or Science Education, and expertise and experience in classroom instruction in a classical Christian school.  The science coursework in the middle and upper school years builds on the foundation of grammar in the lower school, emphasizes effective writing in the middle school through application of formal and informal logic, and is built on a high value for the role of a Creator God.  This is a part-time position (.50 FTE), or it may be combined with other positions for full time. Interested candidates should review Schaeffer Academy's website at SchaefferAcademy.org and if you are in agreement with the school's Statement of Faith and Vision, please send resume and cover letter to Associate Headmaster, Dr. Katherine Schultz at employment@SchaefferAcademy.org. Schaeffer Academy's deadline applications for 2021-2022 school year is July 1, but if we find a great applicant sooner, we will fill the position.