Upper School Instructor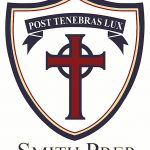 Website Smith Preparatory Academy
Cultivating Christian Virtue & Recovering Christian Humanism
4921 S US HWY 17/92,
Casselberry,
Florida
32707
Position Description
Smith Preparatory Academy, a growing Christian classical school in Northeast Orlando, Florida, is seeking a qualified teacher to teach middle and high school students.  Applicants should have a minimum of a Bachelor's degree in a closely related field, the gift of teaching, and an abiding faith in Christ. Applicants should be comfortable teaching History, Theology, Government & Economics, and/or math.  Experience teaching in a classical school and/or graduate degrees are preferred.
Learn more about us at www.smithprep.com.  Our school offers a Cottage (2-day) program coinciding with a Traditional (4-day) program.  Teachers instruct 4 days a week; number of classes depends on experience and ability.
Interested applicants should submit a cover letter, resume, and list of references to Carolyn Hunter at [email protected]