Lower School Teacher Needs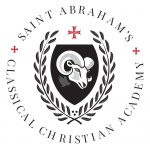 Website St. Abraham's Classical Christian Academy
1940 Bonita Dr.,
Aptos,
California
95003
Position Description
St. Abraham's Classical Christian Academy is looking for adventurous teachers!
We're in Aptos, CA.  Join the team in Santa Cruz area – classical education by the sea!
We have a couple of opportunities for this coming academic year.  In the grammar school (TK-6th grade) we have some grades that will be combo and others single.  3/4th grades are combo and 5/6th grades are as well.  We are looking for a teacher's aide in the 5/6th.  This person would need to work in tandom with the primary teacher to help teach/tutor and grade.  The class size is approximately 16 combined.
We are also interested in separating out the 3/4th graders into separate grades.  For the right teacher, the placement would be either 3rd or 4th.
Living in Santa Cruz County is a missionary experience… It is one of the most expensive areas to live in the US.  Think – prices of Manhattan, politics of San Francisco, culture of leftism, weather of Tel Aviv, a bit cooler.
Our school is smaller so we are limited in our monetary offer.  However, we have opportunities for a teacher to live with a family thereby cutting the cost of rent down dramatically.
If you are a bold and courageous person looking to get teaching experience, disciple children to Christ Jesus and live an outdoor kind of life – this may very well be the place for you!