Middle School Math/Science Teacher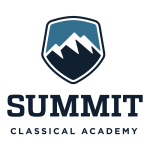 Website Summit Classical Academy
Forging Fierce Warriors
3031 W 144th Ave,
Broomfield,
Colorado
United States
Position Description
About us
Summit Classical Academy is a K-7 classical Christian school that was founded in 2020 and is located in Broomfield, CO.  Starting with just 18 students, we have experienced tremendous growth and are expecting 70-80 students for the 2022/2023 school year.  We are one of three ACCS schools in the Denver area, and are strategically located to serve the northern Denver communities.  Our passion is centered around our complete dependence on God to continue His good work within this school to provide an excellent education for our students grounded in biblical principles.  As a young school, we have many opportunities for new talent to shape the future of Summit Classical Academy, and we would love to see if you would be a good fit.
Our need
Summit Classical Academy is looking for educators who love Jesus and love teaching children.  We are seeking teachers who will demonstrate Christ-centered servant leadership in the classroom, have a willingness to come alongside parents in the education of their children, integrate a biblical worldview across all subjects, exhibit a love for learning, and are deeply committed to growing in their relationship with God through His Word.