Director of Advancement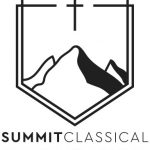 Website Summit Classical Christian School
Director of Advancement
Bellevue,
Washington
98006
Position Description
We are seeking a director of advancement who will move forward our school's vision as we pierce the darkness. The director of advancement will be tasked with leading and executing fundraising (identifying, engaging, and retaining major donors as well as annual school events), leading an upcoming capital campaign, consult and lead marketing, and additional endeavors to promote the school.
We are seeking an individual with the following qualifications:
Christ follower
Servant attitude
Love of learning
Strong work ethic
General responsibilities include:
Fundraising
Capital Campaign
Marketing
The director of advancement should possess excellent communication skills and be able to lead all efforts of advancement, marketing, and fundraising.
Our ideal candidates has a heart to see the Kingdom of God advanced in the greater-Seattle region.
There is a base salary ($50,000) in addition to an uncapped commission on fundraising efforts.
Please email your resume and a cover letter with your application.