Pre-Kindergarten Teacher and Pre-Kindergarten Teacher Aide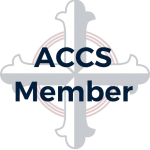 Website Summit Classical Christian School
32725 SE 42nd Street,
Fall City,
Washington
98024
Position Description
Summit Classical Christian School is a Pre-K-12 Christian liberal arts school in the classical tradition. We seek to teach an integrated worldview with all academic subjects finding their purpose in Christ and His Scriptures.
We are currently seeking a Lead Pre-Kindergarten teacher and a Pre-Kindergarten teaching aide.  These are part-time positions and our program runs Tuesday, Wednesday, and Friday 8:30 am-3:00 pm.
Job Description
The goal of a classical educator is to instill a passion for learning in a child and to inspire them to live a virtuous life.  Our teachers are forming and shaping future men and women of excellence and virtue.
Candidate Attributes
Devoted to consistent reading and study of Scripture and the practice of the spiritual disciplines including consistent attendance and membership of a local Protestant church.
Strives to consistently exhibit faith, hope, love, wisdom, justice, courage, and temperance in their daily work and relationships.
Exhibits a love of learning as characterized by continuing education through readings, workshops, conferences as well as an attitude of service.
BA Preferred or Early Childhood Education Degree
Maintain CPR/First Aid certification on a bi-yearly basis.
Primary  Responsibilities
Create a warm, engaged and productive classroom environment for young children.
Approach classroom instruction and student interactions from a Christian worldview.
Actively ensure academic growth in every student by utilizing knowledge and understanding of learning and teaching philosophy and the developmental needs of students.
Build partnership with parents through proactive communication
Plan, create and implement daily and weekly lesson plans to help students meet the learning goals for pre-k age children.
Plan and detail environments and lessons that reflect developmentally appropriate skills, concepts, and activities that reflect the classical model.
Participate in collaborative evaluation processes with the Dean of Academics and Headmaster
Attend weekly faculty meetings
Attend school events outside regular school hours including, but not limited to: Parent/teacher conferences, Open House, Expo, performances, student socials, & professional development sessions
Critical Performance Competencies
Positively support the school's policies and practices and work collaboratively in a professional organization
Commitment to establishing truthful, effective proactive and positive parent communication.
Able to use strong written and oral communication skills to transfer thoughts and express ideas
Flexible and adaptable in dealing with new, different or changing requirements
Maintain confidentiality and security of information
Hold self and others accountable to accomplish results
Effective in handling multiple concurrent tasks
Familiar with various computer software such as Microsoft Word, Gmail, Google Docs/ Spreadsheet, ability to learn and work with the school's integrated data-based software, Gradelink, as needed.
Adhere to biblical standards in all areas of conduct
Pre-K – Teacher Physical Requirements
Requires standing for long periods of time, extensive reaching and bending, bending on knees, sitting on the floor, crawling, and be able to lift children, up to 50 lbs.
Able to make visual and auditory evaluation of student work and performance