Junior High Humanities Teacher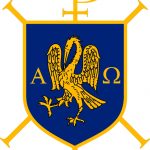 Website https://theambroseschool.org/ The Ambrose School
6100 N. Locust Grove Rd.,
Meridian,
Idaho
83646
Position Description
The Ambrose School, a K-12 classical Christian school located in Meridian, Idaho is seeking an experienced male instructor to teach ancient history and literature to 7th grade boys.
Qualified candidates will have a love for the classics and a desire to develop that love in our students. Ideal candidates would have a genuine love for shaping the hearts of junior high boys and a familiarity with classical Christian education. An undergraduate degree in a related field and a minimum of two years teaching experience is preferred.
Please include a cover letter stating how your Christian faith impacts your daily life, and how your education and past experience could be utilized at our school.