Donor Data Management Associate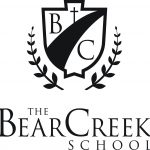 Website BC_Grizzlies The Bear Creek School
Invested in students. Intentional in outcome.
8905 208th Ave NE,
Redmond,
Washington
98053
Position Description
Job Title: Donor Data Management Associate
Position Type: Non-Faculty, Exempt, Part-time
Reports to: VP for Philanthropy and Community Engagement
Salary: Hourly Rate
Closing Date: When Filled
Start Date: When Filled
Application:  Application accepted at https://www.tbcs.org/employment
The Bear Creek School is a classical Christian School for Preschool – 12th grade. We are a nondenominational, private, day school accredited by the Northwest Association of Independent Schools (NWAIS) and AdvancED. Please see our website, www.tbcs.org, for additional information.
Donor Data Management Associate – Job Summary
This part-time position is primarily a data management position requiring demonstrated skill working in relational databases and Microsoft Excel. The Associate is responsible for database management, including donor gift processing and acknowledgement, mailing list and report generation, and matching gift administration. The Associate also provides logistical and clerical support for the fundraising, alumni, and community engagement programs.
Donor Data Management Associate – ESSENTIAL FUNCTIONS
Database Management, Data Entry and Donor Acknowledgement (75%)
·         Process all pledges and gifts, including faculty and staff payroll deductions, online/credit card and outright contributions using Veracross database software.
·         Prepare and send pledge and gift acknowledgments.
·         Follow up and send pledge reminders as necessary.
·         Process credit card charges; issue credit card refunds for donations as necessary.
·         Prepare deposits and issue timely deposit reports to Business Office.
·         Create and mail annual Tax Receipts to donors.
·         Process matching gifts.
·         Provide support for the auction, including data entry into the Auction Tracker database, assistance with cataloging and labeling items, and other projects as assigned.
·         Input event attendance into the database.
·         Prepare monthly philanthropy reporting.
·         Create lists using various criteria for different school needs.
Community Engagement (10%)
·         Coordinate Grizzly Gram mailing for grandparents and process returned Grams for distribution.
·         Assemble annual Inside Bear Creek packets.
·         Coordinate process of creating and mailing student birthday postcards.
·         Assist with logistics and clerical support for community engagement events as needed and requested.
·         Assist with biennial Grandparents Day logistics
·         Manage the baby gift distribution to parents, faculty, and staff with new infants
Administrative Support (5%)
·         Provide administrative support for alumni, parent of alumni and fundraising events as needed, including processing RSVP lists; creating nametags, organizing logistics, and greeting at the event. Some of these events take place in the evening and/or on weekends.
·         Maintain internal Operations and Procedure manual.
·         Provide general administrative and clerical support to the PACE team.
·         Complete other duties as requested to support the projects and goals of the PACE Department.
Donor Data Management Associate – Minimum qualifications:
·         High school diploma required; bachelor's degree preferred.
·         Minimum of two to three years of administrative experience, preferably in a fundraising environment.
·         Demonstrated competency with relational databases. Proficiency with Veracross and Auction Tracker highly desirable.
·         Demonstrated high level of proficiency with Microsoft Office products, including Word and Excel.
·         Extraordinary attention to detail, accuracy, and organizational skills with ability to maintain effectiveness in a busy office setting, flexibility, and willingness to function as a team player.
·         Excellent written and oral communication skills.
·         Ability to work independently and manage multiple projects and work assignments.
·         Ability to set goals and achieve success in a disciplined, time-sensitive way.
·         Demonstrated ability to apply sound judgment in all situations, especially those related to donor issues.
·         Ability to maintain strict confidentiality of sensitive information.
·         Willingness to work occasional evenings and weekends as warranted by meetings, events, or other department needs.
Donor Data Management Associate – Critical Performance Competencies
·         Positively support the school's policies and practices and work collaboratively in a professional organization
·         Truthful, positive, and purposeful when communicating with others
·         Able to professionally communicate with volunteers and staff
·         Able to use strong written and oral communication skills to transfer thoughts and express ideas
·         Ability to document pertinent data for administrative follow up as needed
·         Able and willing to work flexible hours to accommodate scheduling demands
·         Flexible and adaptable in dealing with new, different or changing requirements
·         Maintain confidentiality and security of information
·         Hold self and others accountable to accomplish results
·         Effective in handling multiple concurrent tasks
·         Familiar with Microsoft Excel, Word and Outlook
·         Adhere to biblical standards in all areas of conduct
Disclaimers
The Bear Creek School is an equal opportunity employer and is required by law to perform background checks on selected qualified candidates. All employees of The Bear Creek School must agree to carry out their responsibilities in a manner that is consistent with The Bear Creek School's Mission Statement, Statement of Faith, Employee Handbook, and conduct themselves in a manner consistent with Biblical standards.
The above job description is meant to describe the general nature and level of work being performed; it is not intended to be construed as an exhaustive list of all responsibilities, duties and skills required for the position. Employees will be required to follow any other job-related instructions and to perform other job-related duties requested by their supervisor in compliance with Federal and State Laws.
Requirements are representative of minimum levels of knowledge, skills and/or abilities. To perform this job successfully, the employee must possess the abilities or aptitudes to perform each duty proficiently. Continued employment remains on an "at-will" basis.
All job requirements are subject to possible modification to reasonably accommodate individuals with disabilities. Some requirements may exclude individuals who pose a direct threat or significant risk to the health and safety of themselves or other employees and students.