Senior Director of Information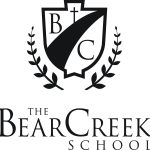 Website BC_Grizzlies The Bear Creek School
Invested in students. Intentional in outcome.
8905 208th Ave NE,
Redmond,
Washington
98053
Position Description
Senior Director of Information
Job Title: Senior Director of Information
Position Type: Non-Faculty, Exempt, Full-time 12 months
Reports to: President and Headmaster
Salary: $90,000-$100,000 Dependent on Experience
Closing Date: When Filled
Start Date: When Filled
Application: Application accepted at https://www.tbcs.org/employment
Why you should work at The Bear Creek School.
Bear Creek is a vibrant community of faculty and staff committed to the mission, offering many ways for students and adults to learn, play, and serve together in an inclusive, caring environment.
At The Bear Creek School, a Christian classical education serves as a powerful framework for teaching and inspiring students. It exposes students to quality by introducing them to the great minds, great works, great events, great discoveries, and great art of the centuries. We believe knowledge which endures is worth student attention; we believe studying minds of the past helps us understand and shape our future; we believe wisdom is developed by reflectively considering ideas in light of the Christian worldview.
Your Role.
Bear Creek is currently seeking a Senior Director of Information. This individual is responsible for operational and strategic success of The Bear Creek School's Technology and Innovation Team and oversees the people, process, and programs focused on setting strategy for improving the use of technology in instruction and assessment and business practices, analyzing data to help inform business strategy, and develop partnerships with vendors to ensure the continuity of systems critical to the School's daily operations. The Senior Director of Information is responsible for creating and maintaining a cohesive service and support team of IT and Innovation professionals for the organization across three campuses to all employees, faculty, and students. We are looking specifically for an educator who is passionate about the effective and innovative use of technology in service of education.
We are seeking an individual who will…
Summary of Key Responsibilities
·         As a member of the school's leadership team, participate in strategic conversations regarding innovation in instruction and assessment and school-wide business practices as well as the day-to-day operations of the school.
·         Responsible for the vision, planning, and budgeting of campus-wide, strategic innovation and technology initiatives while serving as the public face of technology for The Bear Creek School.
Duties and Responsibilities
·         Develop and maintain strategic and operational plans for technology and innovative practices that are aligned with the mission and values of the school and that support the goals of the various divisions and departments
·         Define project timelines for infrastructure and hardware/software adoption across the organization
·         Manage IT department and Innovation budgets and personnel
·         Participate in continuing professional development via professional communities, conferences, and workshops
·         Support requests for electronic discovery, as necessary
·         Build and maintain relationships with vendors providing services to the organization
·         Participate in various Microsoft Education communities of practice and in local, regional, and national educational technology communities
·         Coach IT and Innovation teams for professional growth and effectiveness
·         Establish and evaluate technology policies, procedures, and processes in areas related to end-user support, privacy, data management, network security, hardware deployment, and budget allocation
·         Oversee and evaluate the deployment of all hardware, software, and systems from various perspectives, including cost-effectiveness, customer satisfaction, compliance, asset management, migration, rollout, and transition, efficiency, and performance
·         Administration, support, and configuration of Microsoft 365 for staff, faculty, and students. Oversee both cloud and on-premises functionality, security, reliability, and evolution of the school's Microsoft technology systems and infrastructure (Azure, School Data Sync, M365, Exchange, etc.)
·         Occasional End-user support and training for hardware and software in partnership with other Professional Development leaders
·         Operational Security, maintenance, and governance
·         Provide emergency tier 3 helpdesk support as well as troubleshoot OS, network, and storage related issues when necessary
Qualifications
·         Extensive experience as a technology leader, including areas such as: project management, change management, enterprise systems design and management, end-user training and support, financial planning, and direct employee supervision
·         Minimum 5 years of experience in leading teams involving technology, data analytics, and/or education technology. Academic background in pedagogy desired so that the connection between academic and technical organizations are tightly integrated
·         Experience administering Microsoft 365 including Exchange, OneDrive, OneNote, Azure Active Directory, Teams, and related apps
·         Comfort with cloud SAAS applications and their associated admin portals
·         Administration of Windows servers, firewalls, server appliances, and modern server operating systems
·         Knowledge of PowerShell and relevant scripting languages
·         Experience managing server hardware, racks, firewalls, power control software, HP switching equipment and TCP/IP networks
·         Knowledge of trends in educational technology
·         Applicants must be currently authorized to work in the United States for any employer. No sponsorship is available for this position
Critical Performance Competencies
·         Ability to meet deadlines
·         Excellent communication skills, both oral and written
·         Maintain confidentiality and security of information
·         Truthful, positive, and purposeful when communicating with others
·         Hold self and others accountable to accomplish results
·         Effective in handling multiple concurrent tasks
·         Adhere to biblical standards in all areas of conduct
Physical Requirements
·         Must be able to sit at a desk and efficiently use a computer
·         Must be able to lift 30 pounds
·         Must be able to get up and down from the floor
Disclaimers
The Bear Creek School is an equal opportunity employer and is required by law to perform background checks on selected qualified candidates. All employees of The Bear Creek School must agree to carry out their responsibilities in a manner that is consistent with The Bear Creek School's Mission Statement, Statement of Faith, Employee Handbook, and conduct themselves in a manner consistent with Biblical standards.
The above job description is meant to describe the general nature and level of work being performed; it is not intended to be construed as an exhaustive list of all responsibilities, duties and skills required for the position. Employees will be required to follow any other job-related instructions and to perform other job-related duties requested by their supervisor in compliance with Federal and State Laws.
Requirements are representative of minimum levels of knowledge, skills and/or abilities. To perform this job successfully, the employee must possess the abilities or aptitudes to perform each duty proficiently. Continued employment remains on an "at-will" basis.
All job requirements are subject to possible modification to reasonably accommodate individuals with disabilities. Some requirements may exclude individuals who pose a direct threat or significant risk to the health and safety of themselves or other employees and students.