Student Support Specialist (School Counselor)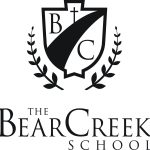 Website BC_Grizzlies The Bear Creek School
Invested in students. Intentional in outcome.
8905 208th Ave NE,
Redmond,
Washington
98053
Position Description
Job Title*:  Student Support Specialist (School Counselor)
Position Type: (Exempt or Non-Exempt): Exempt, Part-Time or Full-Time (.75 – 1.0 FTE)
Reports to: Middle School Dean of Students
Closing Date: When Filled
Start Date: August 9th, 2023
Pay Range: $55,000-$85,000
Benefits: Medical, Dental, Vision, Retirement
Location: Redmond, WA
Application: Accepted at https://www.tbcs.org/employment
Do you find reward in investing a piece of yourself into something bigger with an everlasting impact? Do you enjoy being part of a community united in a common goal? Do you enjoy making a difference in the lives of students directly in the classroom or through a supporting role?  Read on to find out more about our amazing school!
Your Role.
The Bear Creek School is currently seeking to add a member to our student support team! The School Counselor/Student Support Specialist helps to meet the social emotional needs of students through partnership with faculty and administration. The K-8 counselor/student support specialist will be a resource to school administration for referrals, assessment, education, communication between outside specialist and the school, provide short-term support to students, and provide crisis intervention.
As a member of The Bear Creek School, you belong to a vibrant preschool – grade 12 community fully committed to the mission of our school: to provide a high-quality, Christian liberal arts education in a nurturing environment that will enable each student to become the individual God intends.
Why you should work at The Bear Creek School.
Bear Creek is a vibrant community of faculty and staff committed to the mission, offering many ways for students and adults to learn, play, and serve together in an inclusive, caring environment.
At The Bear Creek School, a Christian classical education serves as a powerful framework for teaching and inspiring students. You can support the mission of Bear Creek through leading the classroom environment and having an impact on the lives of students.
We are seeking an individual who will…
·       Attend lower school and middle school student support meetings and follow up on student issues as directed by administration
·       Meet regularly and work collaboratively with lower school administration, middle school administration, and the upper school counselor
·       Liaison with educational psychologist, therapists or other mental health professionals to aid in communication between the school and other professionals in grades K-8
·       Work with teachers in grade K-8 to develop and implement reasonable accommodations in the classrooms based on testing results or other medical or educational professional recommendations
·       Work with school administration and teachers to conduct student observations in the classroom and out at recess and to develop and implement reasonable accommodations in the classrooms for students exhibiting challenging or disruptive behavior
·       Provide education to K-8 faculty and staff as directed by school administration regarding the health and wellness needs of the students
·       Provide intake assessment as directed by school administration and referral counseling services at the direction of school administration K-12
·       Provide crisis intervention as directed by school administration K-12
·       Provide short-term counseling for students exhibiting anxiety related symptoms
·       Provide grief counseling assistance as needed in case of emergency K-12
·       Be knowledgeable of community resources for possible referrals and provide counseling resources and referrals to students in concert with school administration
The successful individual in this position will:
·       Enjoy working in a fast-paced environment
·       Take initiative
·       Execute things independently when needed and work cooperatively with a team regularly
Required Experience and Education.
·       BA in Psychology or Counseling required, Doctorate preferred
·       Strong understanding of Christian faith and how it integrates with counseling activities (primacy of parents, biblical worldview, etc.)
·       Experience in clinical counseling and educational psychology with children and families
·       Experience in working with depression, self-destructive behaviors, anxiety, stress, and violence
·       Experience developing student success plans or working in classroom settings
·       Strong oral and written communication skills
·       License to practice
·       Malpractice insurance
·       Currently held CPR/AED/First Aid Certification (with Epinephrine Auto Injector supplement included), or arrangements made to obtain certification within 90 days of employment start date
·       Applicants must be currently authorized to work in the United States for any employer. No sponsorship is available for this position
It's more than a Job. As a part of our community, you also need to:
·       Positively support the school's policies and practices and work collaboratively in a professional organization
·       Truthful, positive, and purposeful when communicating with others
·       Able to use strong written and oral communication skills to transfer thoughts and express ideas
·       Flexible and adaptable in dealing with new, different or changing requirements
·       Maintain confidentiality and security of information
·       Hold self and others accountable to accomplish results
·       Effective in handling multiple concurrent tasks
·       Familiar with Microsoft Office Suite, ability to learn and work with the school's integrated data-based software package as needed
·       Adhere to biblical standards in all areas of conduct
You must meet the following physical requirements.
·       Prolonged periods sitting at a desk and working on a computer
·       Must be able to lift up to 15 pounds at times
To apply or view all jobs at The Bear Creek School go to https://www.tbcs.org/employment.
Disclaimers
The Bear Creek School is an equal opportunity employer. All employees of The Bear Creek School must agree to carry out their responsibilities in a manner that is consistent with The Bear Creek School's Mission Statement, Statement of Faith, Employee Handbook, and conduct themselves in a manner consistent with Biblical standards.
Offers of employment are contingent on the successful outcome a criminal background check.
The above job posting is meant to describe the general nature and level of work being performed; it is not intended to be construed as an exhaustive list of all responsibilities, duties and skills required for the position. Employees will be required to follow any other job-related instructions and to perform other job-related duties requested by their supervisor in compliance with Federal and State Laws. Regular attendance and punctuality are essential functions of all jobs at The Bear Creek School.
Requirements are representative of minimum levels of knowledge, skills and/or abilities. To perform this job successfully, the employee must possess the abilities or aptitudes to perform each duty proficiently. Continued employment remains on an "at-will" basis.
All job requirements are subject to possible modification to reasonably accommodate individuals with disabilities. Some requirements may exclude individuals who cannot perform the essential functions of the position, even with reasonable accommodations, or who pose a direct threat or significant risk to the health and safety of themselves or other employees and students.