Head of School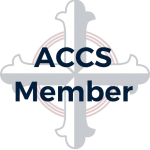 Website The Cor Deo School
20 Tacoma Ave South,
Tacoma,
Washington
98402
Position Description
The Cor Deo School, in Tacoma, WA currently serves 125 students in grades K–8, and is engaged in developing grades 9–12.  The Board of Directors is seeking a Head of School who will continue to lead the school in its growth. The preferred applicant will be able to nurture the larger vision of the school and also oversee the practical details of day-to-day operations.
The Head of School is expected to:
Support and maintain the School's mission and identity as a Classical Christian school
Lead and mentor our committed and talented faculty and administrative team
Develop and implement strategies for continued growth in enrollment
Develop and implement plans for continued fundraising
Develop and implement long-term policies and practices that ensure sustainability
To learn more, visit our website.
To apply, please submit a cover letter and CV/resume including references to hos.search@thecordeoschool.org.
The school can be reached for any questions by calling (253) 240-0287.