Executive Assistant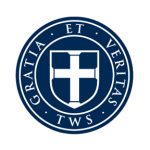 Website WilberforceNJ The Wilberforce School
The Wilberforce School was founded to provide a distinctively Christian education characterized by academic excellence and joyful discovery within a classical framework.
75 Mapleton Rd,
Princeton,
New Jersey
08540
Position Description
The Executive Assistant (EA) reports directly to the Head of School (HOS). The EA protects the Head of School's time, commitments, and priorities and supports his work with personnel, operations, development, and curricular/co-curricular activities. The EA will represent the Head of School and Wilberforce both internally and externally. The EA also supports the Director of Advancement with donor prospects and events plus other documents and communications. The EA must agree with the School's Statement of Faith and be loyal to the mission, philosophy, and policies of the school community.
Education:
Bachelor's Degree preferred
Experience:
Experience as an Executive Assistant or Project Manager preferred
Experience with Development preferred
Personal Qualities:
Strong written and verbal communication skills: clear and concise, well-spoken, with excellent grammar, diction, and vocabulary
Strong people skills – personable, representative, and a gatekeeper
Strong administrative skills – detailed, organized, flexible, and resourceful
Strong technical skills – proficient in Microsoft Office, Google Suite, able to learn new platforms quickly
Heart for students and school community
Discretion and discernment – able to keep sensitive information confidential
Flexibility; ability to work in fast-paced, ever changing environment"