Upper School Head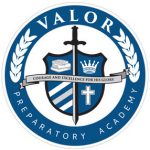 Website Valor Preparatory Academy
Position Description
JOB TITLE: Upper School Head
POSITION TYPE: Administrative, Full-Time, Salaried
QUALIFICATIONS: Bachelor's degree required; master's degree or higher in education preferred (or at least pursuing graduate studies in education); preference given to individuals with experience leading within a Christian educational setting; strong preference given to individuals with a background in Christian classical education.
JOB DESCRIPTION: Valor Preparatory Academy, a growing PreK–11 Christian, classical, University-Model School (UMS) in Waco, Texas, is looking for an experienced educational leader who is also a mature disciple of Jesus to lead the faculty and students in its Logic and Rhetoric Schools (grades 6–11 and growing) for the 2021-22 school year.  This individual should be passionate about pursuing excellence in the academic, spiritual, and social aspects of the school. Valor's Logic School meets on campus Monday, Wednesday, and Friday with home-day learning on Tuesday and Thursday; Valor's Rhetoric School meets on campus for half days Monday through Friday.
Other responsibilities include:
Teacher leadership, mentorship & evaluation
Student discipline
Student social & spiritual life
Student counseling (personal & spiritual)
College counseling
Lesson/unit plan oversight, accountability, and tracking
Crafting goals and objectives for the upper school divisions (LS/RS)
Parent/Co-teacher liaison within our collaborative UMS structure
Student safety & security
Maintain positive faculty & staff work environment
Maintain positive student learning environment
Interviewing of potential students/families
Interviewing & hiring of new faculty/staff
In conjunction with other administrators:
Developing & implementing Valor's Continuous Improvement Plan (CIP)
Regular assessment of Valor's curricular scope-and-sequence
Course/Curriculum development for the upper school divisions (LS/RS)
School scheduling for the upper school divisions (LS/RS)
Professional development of faculty and staff in the upper school divisions (LS/RS)
If you are interested in applying, please visit https://valorprep.com/about/careers/ to start the application process.