Assistant Headmaster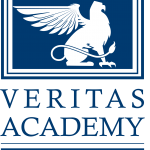 Website Veritas Academy
P.O. Box 8332,
Savannah,
Georgia
31412
Position Description
Veritas Academy, an ACCS accredited school in beautiful Savannah, Georgia, seeks qualified candidates for the position of Assistant Headmaster. Qualified candidates must be committed to our unique model of classical, Christian, and covenantal education, embrace the Westminster Standards, have significant teaching experience, and a positive track record of administrative and leadership gifts. Please send CV to employment@veritassavannah.org.
Responsibilities shall include all areas of administrative and academic operations.  Experience in teacher development and curriculum development is preferred.  The position will likely include (at least initially) a 30-40% teaching load, preferably in the humanities.