Administrative Assistant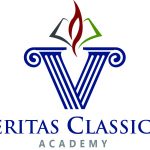 Website Veritas Classical Academy
The truth will set you free.
Position Description
Administrative Assistant for the 2018-2019 school year
Veritas Classical Academy, a K-12 Classical, Christian school in Fullerton, CA, is seeking an organized and friendly self-starter for its Administrative Assistant opening.  The mission of Veritas is to provide a distinctly Christian education using a classical model integrated with a Biblical worldview. A Veritas employee supports and pursues this calling by modeling exemplary behavior, kindness, and patience when interacting with staff, students, and the community.
Job Description
Performs specialized clerical and technical tasks, including but not limited to, maintenance of student records and files, managing the office, and assisting staff, students and community.
Example of duties:
Audits a variety of programs and processes (e.g. certifying daily attendance,) for ensuring compliance with established policies, procedures and/or education codes.
Compiles a variety of reports and recommendations (e.g. attendance, lunch program roster, immunization records, honor roll list, failing grade reports, progress reports, report card) for providing accurate information.
Informs Administrators of student incidents, student absences and tardies, etc.
Maintains a variety of files, documents and student records (e.g. grades, transcripts, academic achievement records, etc.) for the purpose of documenting and/or providing reliable information relative to student records.
Contacts and follows up with students' previous schools to obtain prior report cards and relevant records.
Performs enrollment and unenrollment activities on the automated student information system and prepares and maintains permanent student record and cumulative folders for all students (e.g. requests records on new students, data entry of all student records) in compliance with financial, legal, state or federal requirements.
Prepares written materials (e.g. reports, manuals, memos, letters, transcript requests for college admission, etc.) for the purpose of documenting activities, providing written reference and/or conveying information.
Responsible for all mailing and notification correspondence that is sent home.
Processes requests and submits student records to requesting districts, colleges/universities and/or employment agencies (e.g. transcripts, job verification, student course requests, attendance/graduation verification, etc.) for the purpose of providing required information.
Prepares purchase orders for the Headmaster and/or Campus Administrator.
Answers phones, takes messages as needed and relays to intended recipients in a timely manner.
Greets visitors and provides initial tours of the school.
Greets and interacts with students who need office assistance, first aid treatment, or other assistance.
Notifies parents if students are sick or in violation of school rules.
Assists in the parking lot during student drop-off and pick-up times.
Performs all other duties as assigned.
QUALFICATIONS (MINIMUM REQUIREMENTS):
High School Diploma; BA degree preferred
2 years of office experience, school setting preferred
Strong skills in typing, filing, computers, data input and scheduling
Being courteous, confidential and able to develop positive relations with students, staff and community
Strong organizational skills
Strong speaking and writing skills, bilingual preferred
Candidate must be flexible, able to multi-task and work in high energy, fast paced environment
Must be a self-starter
Job Type: Full-time, 8:20 AM-3:30 PM, Monday – Friday, 46 weeks
Ideal candidates are mature in their Christian faith and committed to Christian education.  Send resume and letter of interest to veritas.uyemo@gmail.com.