Secondary Latin Teacher for Online International Program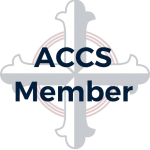 Website Veritas Classical Academy
1601 W. Malvern Ave.,
Fullerton,
California
92833
Position Description
Ideal applicants are mature in their Christian faith, personally and professionally, and desire to continually grow in their relationships with Jesus Christ. They must fully support and abide by the school's Statement of Faith, possess a passion for and exhibit academic strength in their fields, demonstrate a commitment to lifelong learning, and exude a love for children. Furthermore, applicants should have a background demonstrating a commitment to classical, Christian education either through college coursework, experience, or other disciplines compatible with classical, Christian curriculum.
Bachelor and/or graduate degrees in education and/or subject-related areas are preferred. Teaching experience online and in Christian/classical schools are highly desired.
Teacher Role:
The teacher's specific role is to train the students with a balance between the rigor of Latin grammar and the joy of Latin culture, history, and literature. We prefer teachers who are familiar with Lingua Latina curriculum.
Teaching Job Description:
Conducts oneself with Christ-honoring character, professionalism, and humility
Demonstrates a passion for classical education and excellence in teaching
Shares a contagious passion for their subject areas with their students by conducting stimulating discussion-based lectures
Instructs clearly and provides timely feedback
Fosters a nurturing online classroom culture of joyful learning and order
Creates interactive learning opportunities
Serves as a positive role model for students, parents, and the community
Supports, invests and assists in the development of the students in reaching their full potential spiritually, academically and morally
Assists in the creation, research, and improvement of curriculum to provide the best possible educational environment for all children regardless of their learning ability or learning style
Reviews completed home assignments, assesses areas in need of improvement, and ensures that students are on track
Completes and coordinates quarterly assessments as well as teacher parent conferences
Encourages children to become increasingly independent in their learning, to become self-motivated and engaged life-long learners
Communicates regularly with families regarding student learning
Work Schedule:
The academic year begins in August 2022 and ends in May 2023.
These classes are held between 4:30pm-9:30pm Pacific Time in order to offer classes during our students regular school day. Availability must match the schedule. Some classes meet 2, 3, 4, or 5 days a week.
This position reports directly to the Headmaster.