Executive Administrative Coordinator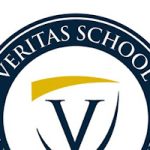 Website Veritas School
Position Description
Do you enjoy working on a variety of tasks involving administrative duties, event planning, and program management? Are you execution-driven, with strong organizational skills, and an ability to multitask? If yes, read on.
The Executive Administrative Coordinator works alongside management to provide administrative support for the Lower and Upper School in areas that include daily operations, program management, event planning, and special projects.
The environment can be fast-paced so the ideal person is task-oriented, highly organized, efficient, and productive. And, most importantly, someone with a deep Christian commitment, identity, and practice.
If this sounds like you and the position excites you, and you would like to work in a school culture that is deeply faithful to Jesus and aligned with a Classical tradition, we would like to hear from you. We're primarily interested in who you are and secondarily interested in what you know and can do. You will be surrounded by an experienced team who loves working together on our lovely historic campus in the Northside neighborhood of Richmond, VA.
This position is full-time. Please submit a cover letter and resume with your submission.
For more information, or to apply now, you must go to the website below. Please DO NOT email your resume to us as we only accept applications through our website.
https://veritasschool.isolvedhire.com/jobs/892327-198293.html