Director of Development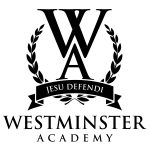 Website Westminster Academy
Position Description
Westminster Academy, located in Memphis, TN, is a JK-12 classical Christian school with an enrollment of over 400 students.
Westminster Academy seeks an experienced leader to become our Director of Development. The Director of Development reports to the Headmaster and is a member of the school's administrative and leadership team.  This person is responsible for implementing a program designed to attract the maximum of gift support for the school and for managing all related aspects of fundraising. This includes developing and maintaining contacts with prospective donors and making personal asks for leadership giving. This person will oversee the entire giving program, including annual fund solicitation, corporate sponsorships, and fundraising events. He or she will identify new and creative opportunities for mission-appropriate giving. This position is also responsible for Westminster Academy's Alumni Relations program.
A Bachelor's degree in a related field or equivalent work experience is required. We seek an experienced user of the Microsoft operating system, including both Microsoft Word and Microsoft Excel.  A working knowledge of fundraising principles and practices in independent school and non-profit sectors is preferred. The candidate must be skillful in dealing effectively with a wide variety of personal and financial issues, situations, and problems.  The candidate must have excellent interpersonal skills and be able to communicate with, and respond effectively to questions from, parents, faculty, grandparents, and visitors.
Westminster Academy is committed to teaching all truth as God's truth through the lens of Scripture and a Christian worldview.  Applicants should demonstrate a vibrant faith and be an active member of a local Christian church.  A thorough understanding of and adherence to the school's statement of faith and vision statement is required.  If interested, please contact Kathryn Walker, by e-mail: kwalker@wamemphis.com.