Dean of Men & Upper School Administrative Assistant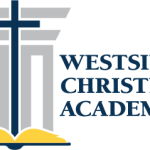 Website Westside Christian Academy
23096 Center Ridge Road,
Westlake,
Ohio
44145
Position Description
Full Time, Begins August 2024
This Upper School leader is called by God to come alongside WCA parents and upper school faculty and students to further develop a dynamic, Christ-centered, classical culture for grades 7-12. The Dean of Men and Upper School Administrative Assistant reports to the Upper School Principal. WCA's High School launched in 2015 and our Upper School (grades 7-12) now has over 100 students; with the expectation of surpassing 200 students within three years. This leader will be instrumental in shaping the culture of our Upper School to fulfill WCA's mission and vision.
SPECIFIC RESPONSIBILITIES INCLUDE, BUT ARE NOT LIMITED TO, THE FOLLOWING:
Dean of Men
Uphold and promote the Classical Christian culture of the Upper School that is consistent with our school's mission, handbook, and Portrait of a Graduate.
Give spiritual guidance as needed to Upper School young men using God's Word and the model of Shepherding a Child's Heart
Assist in the planning of weekly Upper School Chapel in a way that inspires students to go deeper in their relationship with the Lord and with each other.
Oversee and help develop student activities.
Upper School Administrative Assistant
Maintain clean and aesthetically pleasing Upper School spaces.
Maintain and create various schedules, guiding documents, & communications as needed.
Maintain the US principal's calendar.
Maintain and edit all Upper School guiding documents such as handbooks and vision papers.
Manage various Upper School specific programs including, but not limited to: Chromebooks ordering of US wearable gear & yearbooks.
Assist Department Chairs in the inventory process.
Schedule and assist substitute teachers.
Assist US Principal with staff recognitions and special events.
Serve as the point of contact for parent questions.
Assist with the planning and execution of various Upper School events and student activities.
QUALIFICATIONS
Spiritually mature Christian in agreement with our statement of faith and with a joyous love for children and teens. Meets the same qualifications given for church leadership as given in 1 Timothy 3 and Titus 1.
Passion for and experience in Christian and classical education.
Model a spiritual maturity that exudes a confidence in Christ as Lord and Savior who created us with a purpose and redeemed mankind to fulfill that purpose, modeling prudence, justice, temperance, courage, faith, hope, and charity.
Exhibit a commitment, professional and personal, to the mission and philosophy of the school.
An ability to lead young people toward wisdom and passion in their relationship with the Lord. We look for a strong academic mind with a pastor's heart.
Ability to exercise excellent judgment and decision making.
Willingness to hold oneself to the same standards to which one holds students.
Excellent people skills and communication skills both oral and written; an excellent listener.
Professional demeanor with demonstrated ability to lead others with humility and conviction.
Organized, detail-oriented, attentive, self-starting, and self-disciplined.
Personal enthusiasm, optimism, and sense of humor.
Bachelor's degree.
Familiarity with WCA's culture and program preferred.
Training in Biblical Counseling preferred.
Experience in Canva, Constant Contact, and other design platforms preferred.
Experience in either a school or church setting is preferred.