Logic/Rhetoric Teacher & Upper School Administrative Assistant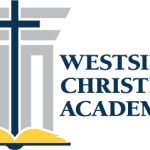 Website Westside Christian Academy
23096 Center Ridge Road,
Westlake,
Ohio
44145
Position Description
Logic and Rhetoric Teacher/Upper School Administrative Assistant
Full Time, Begins August 2024
We seek a dynamic educator and skilled administrator to join our faculty as we come alongside parents to raise their children to be all that God desires.
As an instructor of Logic and Rhetoric this teacher will join a strong Upper School faculty and will be responsible as a godly role model to instruct our teens according to a biblical worldview and classical methodology, for which we provide on-going training.  Our desire is for a teacher who loves students of this age, has appropriate background in the disciplines of Rhetoric and Logic, and may be a generalist enough to teach in another subject if desired.
As administrative assistant this faculty member will work directly with the Upper School Principal, Director of Curriculum and Instruction, Student Opportunities Coordinator, and the rest of the faculty to uphold an efficient, professional, and functional Upper School Program in a variety of areas.
RESPONSIBILITIES (including, but not limited to):
Logic and Rhetoric Teacher (50% time)
Teach High School students two periods per day of Logic and/or Rhetoric in the Rhetoric Department
Participate in our Arete Teacher Training Institute
Lead a Compass Group of students
Upper School Administrative Assistant (50% time)
Maintain clean and aesthetically pleasing Upper School spaces
Maintain and create various schedules, and communications as needed
Maintain the US principal's calendar
Maintain and edit all Upper School guiding documents such as handbooks and vision papers
Manage various Upper School specific programs including, but not limited to: Chromebooks, ordering of US wearable gear, and yearbooks
Assist Department Chairs in the inventory process
Schedule and assist substitute teachers
Assist US Principal with staff recognitions and special events
Serve as the point of contact for parent questions
Assist with the planning and execution of various Upper School events and student activities
QUALIFICATIONS
Spiritually mature Christian in agreement with our statement of faith
Passion for Christian education
Passion for discipling teenagers
Ability to lead with a Biblical Worldview
Excellent communication/people skills
Bachelor's degree
Concentrated study in Rhetoric, Logic, English, Literature, Communications, Journalism, Creative Writing, or related field preferred
Teaching experience preferred
Organized, detail-oriented, attentive, self-starting, and self-disciplined
Personal enthusiasm, optimism, and sense of humor
Proficiency with technology, particularly Google Suite products
Experience in Canva, Constant Contact, and other design platforms preferred
Experience with FACTS SIS or comparable student information system preferred