Cornerstone Christian Academy (Appomattox, VA)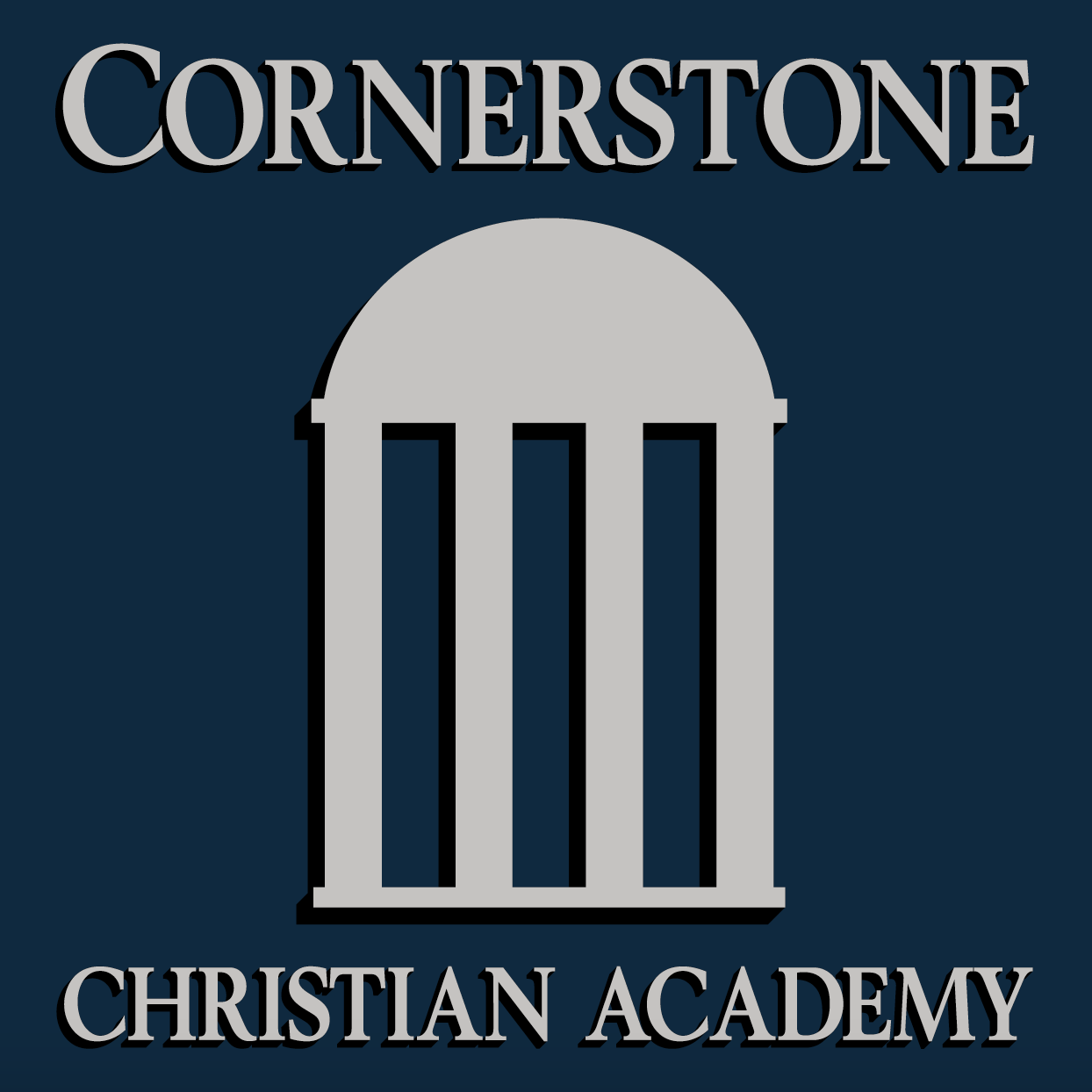 Contact Information
E-mail: [email protected]
Phone: (434) 352-2345
Address: 169 Police Tower Rd, Appomattox, VA
About Our School Program
Cornerstone Christian Academy employs the classical method of learning based upon the centuries-old Trivium, grammar, logic, and rhetoric described in The Lost Tools of Learning by Dorothy L. Sayers. An early emphasis is placed upon basic learning skills, followed by formal instruction in logic, and finally, by development of clear verbal and written mechanisms of expression in each subject studied. The goal is to teach our students how to think as a basis for mastering specific subject areas. Intensive phonics and primary reading resources (including the Bible an classics works) are used for instruction in reading and the language arts. An incremental and cumulative approach to developing and retaining mathematics skill is utilized.
About Our Community & Mission
The mission of Cornerstone Christian Academy is to assist parents in our community in the Christian nurture and education of their children by providing a Christian school in the classical tradition of excellence. This education is Christ-centered and classical in content, approach, and philosophy. Emphasis is placed upon teaching students how to think and how to learn. The Cornerstone curriculum and educational methodology are designed to meet the spiritual, academic, social, and cultural needs of the Christian student. Financial assistance is available to those who qualify.
What We Are Known For In The Community
Cornerstone Christian Academy is known for providing a strong Christian and classical education to its students. Our graduates have been accepted to numerous universities including Virginia Tech, The University of Virginia, Liberty University, Longwood University, and Grove City College. Additionally, our students have the opportunity to participate in clubs such as 4H and Family, Career and Community Leaders of America. Cornerstone students has won both state and national awards from these two well-known student groups. Our annual Recitatio draws large crowds and showcases our students and their talents. We serve our community through an annual Serve-a-thon in which our students and staff volunteer at places such as Gleaning for the World and the Salvation Army.
About The Area We Serve
Cornerstone Christian Academy serves families in the Central Virginia area including those in Appomattox and the surrounding counties of Buckingham, Campbell, Prince Edward, Charlotte, Amherst, Bedford, and the city of Lynchburg.
School Information
Dr. Geoffrey Hubler

No

(434) 352-2345

NA

2007

K 1 3 2 4 5 6 7 8 9 10 11 12

Jun, 2007

51

5-day traditional

33

NA

6 : 1

International Student Program

NA

$4,897.00-$5,398.00

Dr. Geoffrey Hubler

Anglican

Mike Floyd

NA